Neu laden
herunterladen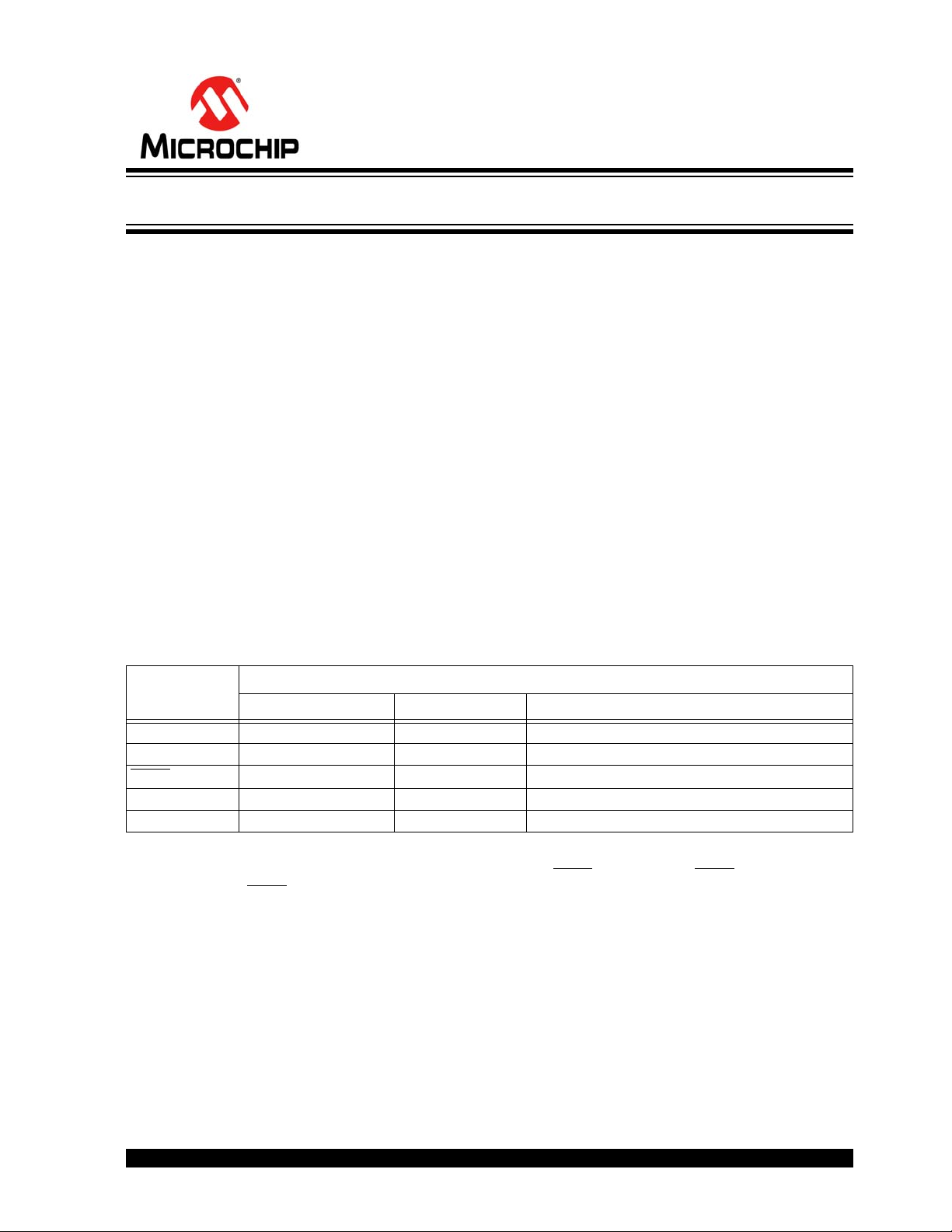 
2009-2015 Microchip Technology Inc.

DS40001204J-page 1
PIC12F6XX/16F6XX
This document includes the
programming specifications for the
following device:
PIC12F6XX/16F6XX DEVICES
The PIC12F6XX/16F6XX devices are programmed
using a serial method. The Serial mode will allow the
PIC12F6XX/16F6XX devices to be programmed while
in the user's system. This programming specification
applies to the PIC12F6XX/16F6XX devices in all
packages.
1.1
Hardware Requirements
PIC12F6XX/16F6XX devices require one power supply
for V
DD
(5.0V) and one for V

PP

(12.0V).
The Program/Verify mode for the PIC12F6XX/16F6XX
devices allow programming of user program memory,
data memory, user ID locations and the Configuration
Word.
Programming and verification can take place on any
memory region, independent of the remaining regions.
This allows independent programming of program and
data memory regions. Therefore, unprotected data
memory can be reprogrammed and protected without
losing the content in the program memory.
TABLE 1-1:
PIN DESCRIPTIONS IN PROGRAM/VERIFY MODE
Pin Name
During Programming
Function
Pin Type
Pin Description
GP1/RA1
ICSPCLK
I
Clock input – Schmitt Trigger input
GP0/RA0
ICSPDAT
I/O
Data input/output – Schmitt Trigger input
MCLR
(1)
Program Mode Select
V
Legend:
I = Input, O = Output, P = Power
Note
1:
In the PIC12F6XX/16F6XX, the programming high voltage is internally generated. To activate the
Program/Verify mode, high voltage needs to be applied to MCLR
input. Since the MCLR

is used for a level
source, MCLR
does not draw any significant current.
PIC12F6XX/16F6XX
Memory Programming Specification